Beauty Balm Blue Cactus
Regular price

Sale price

$48.95
For all skin - especially sensitive, fiery, devitalized, troubled, over-processed, dry, mature, and acne-prone
The juncture between antioxidant serum, moisturizer, and facial butter
With prickly pear, baobab, blue tansy, baobab, and shea butter - a solid version of our Blue Cactus Beauty Elixir
Blue Cactus Beauty Balm more closely resembles a solid oil than the typical waxy salve-texture of conventional balms. It melts on contact with the skin, transforming from an airy butter into a plush, silken oil.
This highly concentrated, antioxidant-rich feast is a dream in turquoise. It has been artfully formulated to comfort and consecrate all skin. The moisture-drench replenishment of this cooling, azure cloud cream features heat-pacifying blue tansy, powerful prickly pear seed, nourishing baobab, and protective Kperisi Village shea butter. Abundant in essential fatty acids (EFA's), vitamin E, phytosterols & polyphenols, helping to maintain healthy barrier function, pacify heat, prevent free-radical damage & soften the skin.
This balm is for people who want the soothing, restorative and calming effects of Blue Cactus Beauty Elixir, but with a bit more moisture and protection. Where our Blue Cactus Elixir is Evan's love song to the desert, Blue Cactus Balm is a global, intersectional, invitation to all skin. An invitation for rest, an invitation for nourishment, and an invitation for cooling tranquility.
While it is a wonderful choice for all skin, the skin conditions that will benefit most from its deep, cooling nourishment are: unquenchably dry, extremely reactive and sensitive, endlessly red and/or chapped, over-processed, over-exfoliated, compromised, troubled, mature, and acne-prone skin.
Share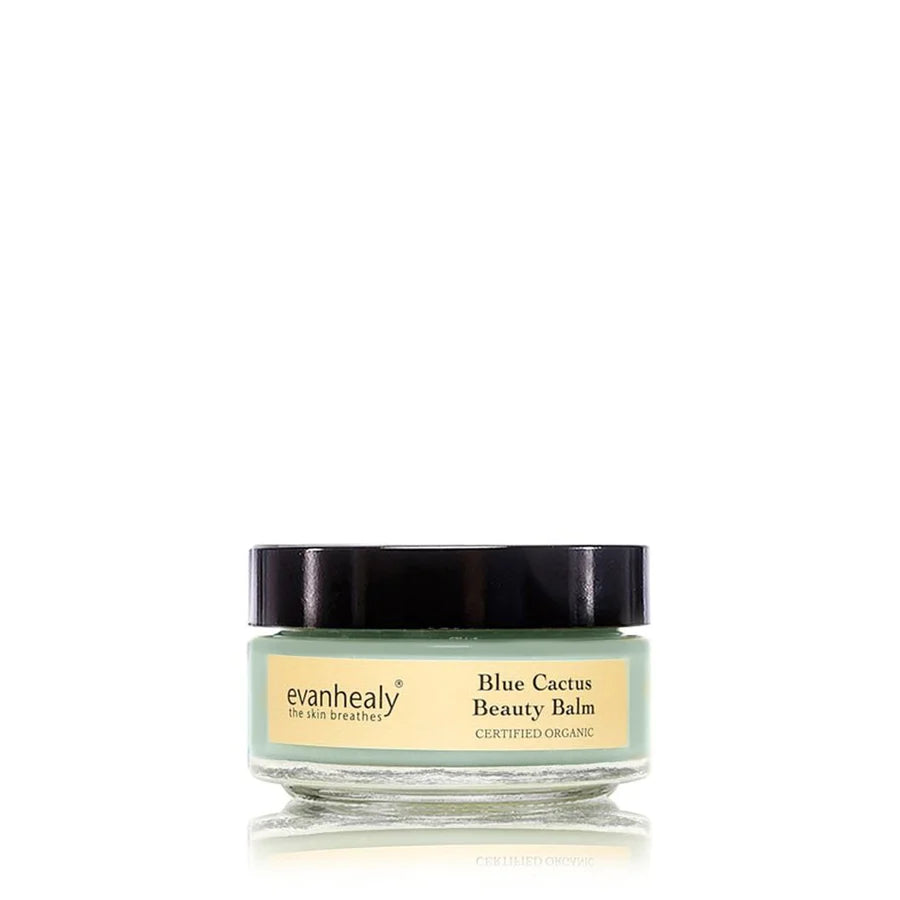 Guarantees
Organic

Handcrafted in small batches to maximize quality and freshness

Recyclable Packaging

Packaged with the environment in mind